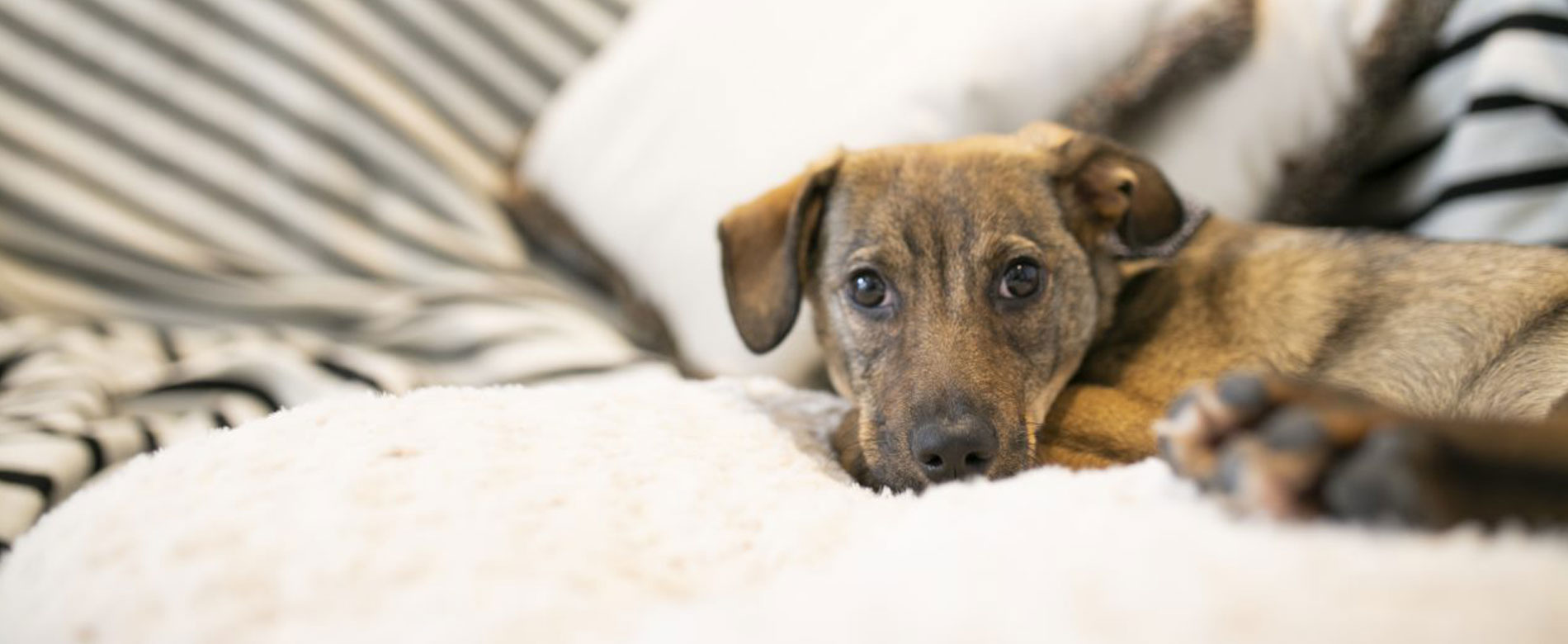 MOVING HOME CAN BE A STRESSFUL TIME FOR EVERYONE – FOUR LEGGED FRIENDS INCLUDED! TO HELP WITH THE MOVE, WE'VE PUT TOGETHER SOME POINTERS FOR EASING YOUR PET INTO THEIR PAWSOME NEW PAD.
Moving home can be a stressful time for everyone – four legged friends included! To help with your move, we've put together some pointers for easing you and your pet into your pawsome new pad!
1. INTRODUCE THEM EARLY TO THEIR NEW SPACE, BEFORE YOU UNPACK
If you can, bring your pet to your new home for a few visits before finally moving in. They're even welcome when you tour with a leasing associate! This allows them to gradually ease into their new home, and still have the security of returning to the place they have always known. This makes the transition more seamless for your furry friend, giving them time to adjust to their new lifestyle.

If you have a pet that likes to frolic freely like a dog or cat, allow them some walks or supervised play in the stunning outside grounds of your home in the weeks before moving. It's their new neighbourhood, too! Oh, and make sure to get their chip address updated – just in case.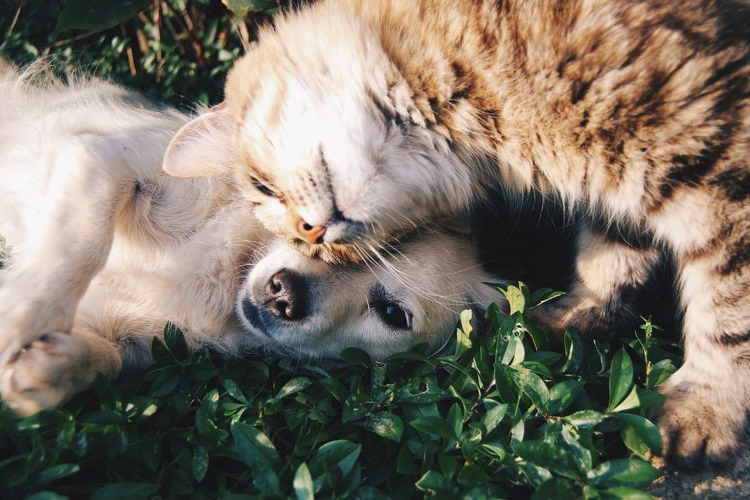 2. KEEP THE PETS AWAY FROM THE PAINT
If you're planning on decorating before moving into your new home, think about keeping pets away. Not just for the inevitable mess that paws and paint will create; decorating can add some extra and unnecessary stress to your pet's life. Paint fumes, loud drilling, wires sticking out, wallpaper cuttings, people carrying heavy boxes, doors being left open, and packaging galore – it's best if this is all done and dusted before your pet settles into their new home.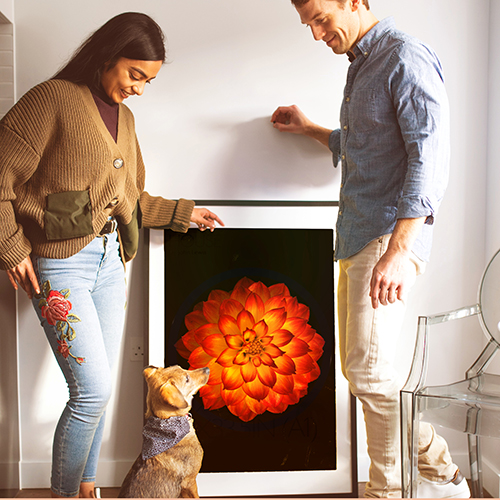 3. FAMILIAR SPACES FOR YOUR FAMILIAR
It is tempting to go all out and get all new furniture, especially after putting in so much effort to personalise your premium place, after all, you're renting it like you own it! Even so, consider how this huge change will impact your pet. Keep a few of the old along with the new.

The timing has to be right, too. Gradually introduce your pet to one or two rooms every couple of days and pop in one of their much-loved items to give it a familiar feel. Too much change at once can be overwhelming – particularly for cats. It's best to keep your outdoor feline friends inside for the first two weeks after moving, followed by some slowly introduced supervised play in their opulent new neighbourhood.


4. THE RIGHT ROUTINE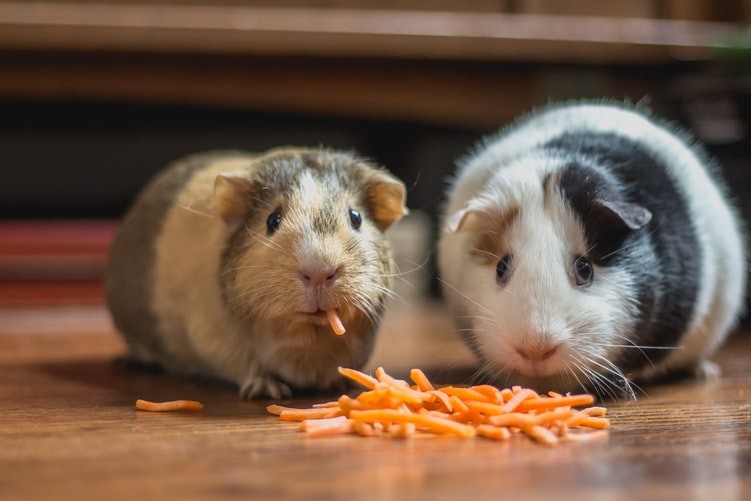 Does your pet have a feeding schedule? Do they go outside at the same time every day? Try to keep to this routine as much as you can, even if your routine or commute has now changed. You can eventually begin to phase into a new routine that works for everyone, but for the first few weeks try to keep things as regular as possible.


5. ATTENTION, PLEASE!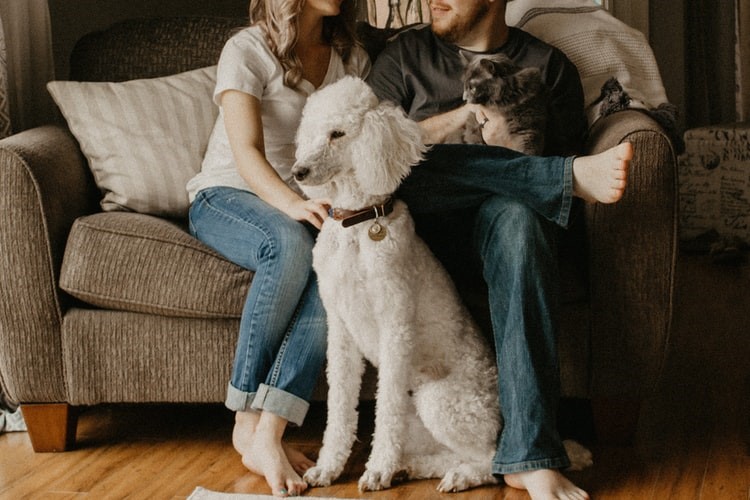 We have no doubt that you pamper your pet like the royalty they are – why else would you have chosen a Living by Lendlease home for them to reign over? But we also understand that a little extra attention goes a long way. Pets love encouragement and developing positive associations with their new environment is complete satisfaction for them. Try hiding treats in new areas of your home as they are introduced, as well as giving lots of love, cuddles and reassurance. For even more surprises and snuggles, head to our concierge – we have pet jars at all of our front desks and there'll always be team members eager to say, 'hi'! In just a short period of time, they'll come to realise they're living in the lap of luxury – something you already knew.