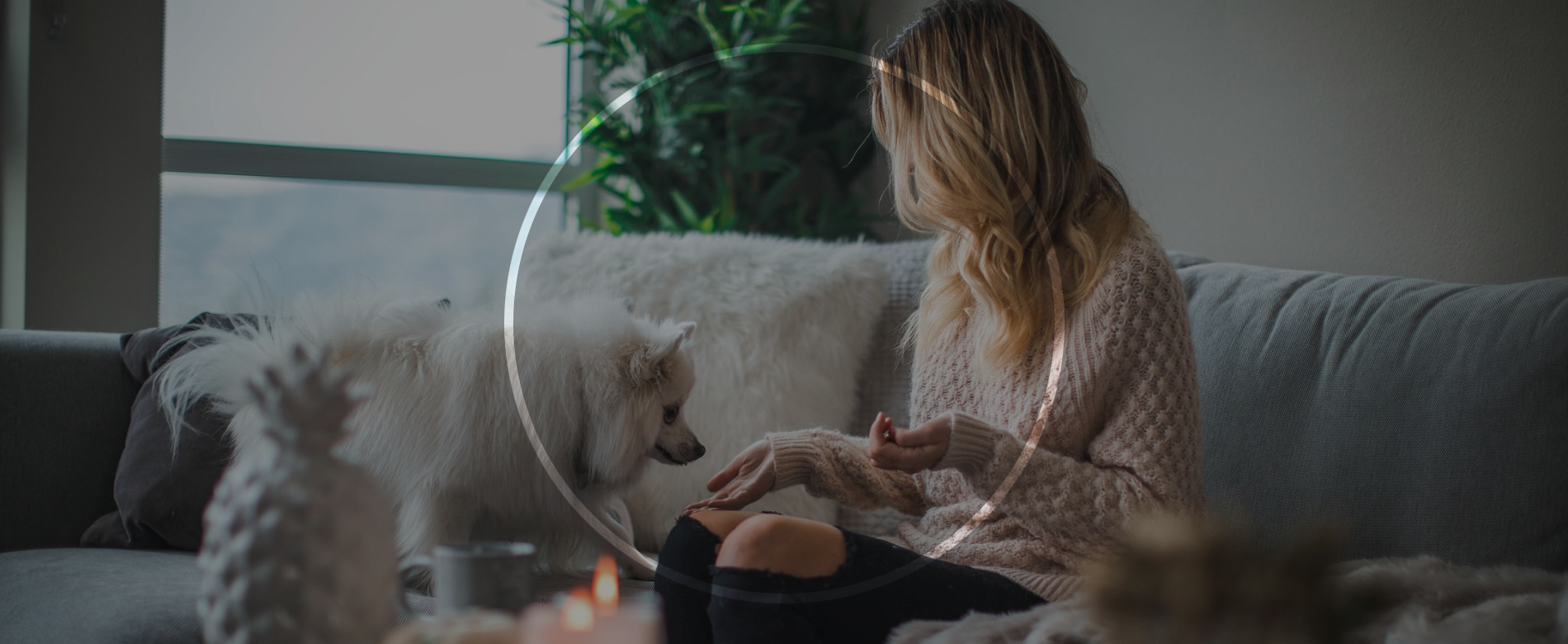 Dog-friendly rentals have arrived in London
FIND OUT MORE ABOUT LIVING AND RENTING IN LONDON WITH A DOG AND DISCOVER OUR DOG-FRIENDLY FLATS AND APARTMENTS TO RENT IN LONDON. AVAILABLE NOW!
Renting in London with a dog has been historically difficult with many landlords placing tight restrictions on residents with dogs or simply refusing rental contracts altogether!
But with 59% of UK households estimated to be owning a dog and London seeing a sharp rise of 141% in pet ownership, the rental community have long awaited a time when renting in London with a dog becomes a much easier prospect.
The good news is that time is now!
Renting in London with your dog
Traditionally, renting has always come with compromise when it comes to our beloved dogs. In the past, it has been exceptionally difficult to find quality homes to rent in London's Zone 1 where dogs are permitted.
The mood of the nation has been impacted by recent times and we are all seeking ways to improve our quality of life by introducing a more balanced lifestyle with even more focus being placed on physical and mental wellbeing, opportunities to live and work with more freedom and greater flexibility and convenience.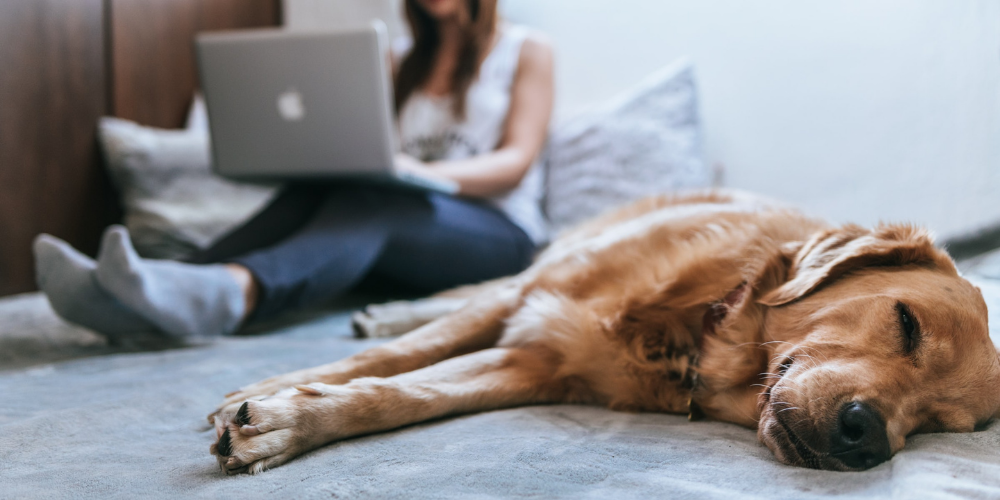 The good news is the market is now starting to shift. New initiatives such as Lets with Pets from the Dogs Trust are now emerging providing helpful tips and information regarding obtaining references and preparing a CV for your dog. There are also a range of useful websites and apps designed to make your rental search easier with 'accept pets' filters and 'pets considered' options.
Some landlords and estate agents are also starting to support these ventures, but many are still asking for excessive deposits to manage what they see as high risk. There is still a way to go.
Dog-friendly flats to rent in London with Living by Lendlease
At Living by Lendlease, we are on a mission to make dog-friendly rentals the norm.
We understand the need to ensure we are meeting the demands of the London rental community and offer dog-friendly flats and apartments where there are no deposits, and no compromises.
When you choose to rent with us, we actively encourage you to bring your dog along - in fact we have gone even further than that.
Our communities at Park Central West and Park Central East in London's Zone 1, have been specifically designed with you and your dog in mind.
We provide green spaces, spacious interiors, and easy access to acres of parkland on your doorstep at Elephant Park for daily walks. We have created the 'pawfect' home for you and your dog – right down to the jars of treats on the concierge desk and special events catered specifically to include pets too!
What's more, many of the independent local retailers that you'll find in Elephant Park such as Bobo Social and The Tap In will also welcome you, and your four-legged friend.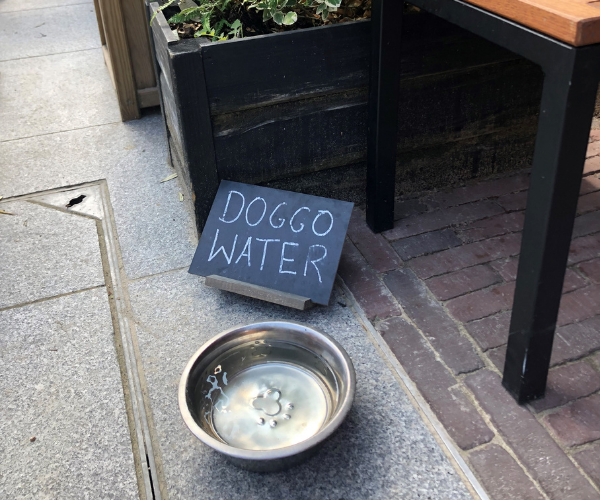 Living in London with your dog
There's something to be said for always having your canine best friend by your side and our capital has a wealth of dog-friendly places to ensure living in London with a dog is fun for everyone.
London has tons of dog-friendly pubs, cafes, and restaurants. We recommend checking out 'The Woolpack' in nearby Bermondsey. This established pub is a real haven for hounds and can be found nestled down a quirky road offering the perfect Sunday roast, a vast selection of craft beers and plenty of fresh water, dog bowls, and doggie treats for your faithful companion.
And located just around the corner, away from the much busier Bermondsey Street, you can find Simon the Tanner. This much-loved dog-friendly hangout makes a real fuss over your furry four-legged friends with unprompted treats to keep you and your dog coming back for more.
And if you have been taking a gentle stroll along the South Bank, why not pop in to The Three Stags situated on Kennington Road where your dog is free to roam and make friends with the locals.
Our city is filled with plenty of parks and green spaces that allow off-lead playtime and in Southwark alone, there are more than 130 green spaces. You can enjoy numerous dog walks locally at nearby Southwark Park and Burgess Park. We also recommend exploring the lovely rose gardens to be discovered at Leathermarket Gardens in Borough and for long walks there's Geraldine Mary Harmsworth Park which is ideal for longer walks and features an agility course for dogs too!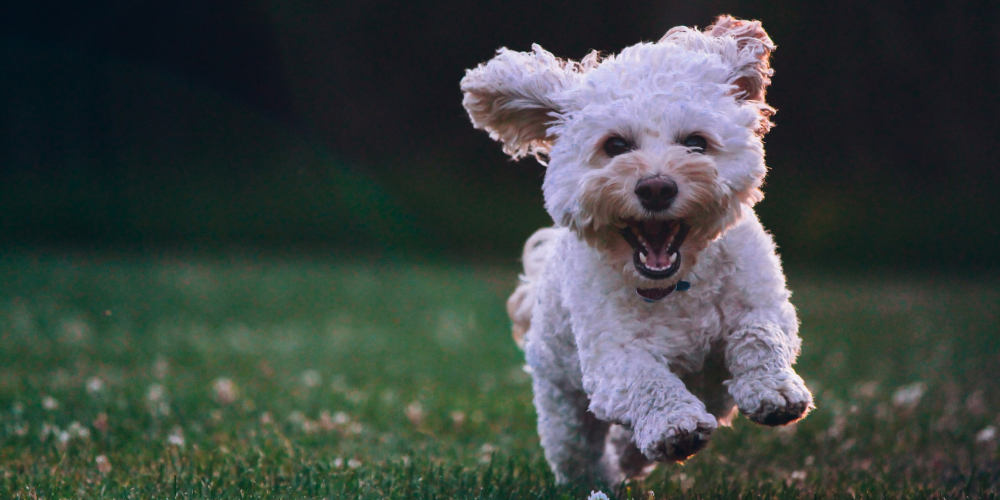 Elephant Park is also right on your doorstep offering access to 2.5 acres of landscaped parkland and stunning gardens.
And when it comes to finding a dog sitter or dog walker – we've made it super convenient. Our communities are deliberately designed with shared resident space and featured community events so you can socialise with your new dog-friendly neighbours and make your own arrangements for additional doggie care when it's needed. We also recommend checking out the Rover website, which offers dog walkers, dog sitters, and a range of boarding and inhouse sitting services.
With all this dog-friendly infrastructure in place – London is fast becoming a hot-spot for renters who want to enjoy city living accompanied with their favourite furry friend.
Discover our Dog-friendly Rentals in London
So, if you are looking for a dog-friendly studio flat or apartment to rent in London with the added benefit of access to lots of green spaces and parkland right on your doorstep - why not check out our range of new homes available to rent now.